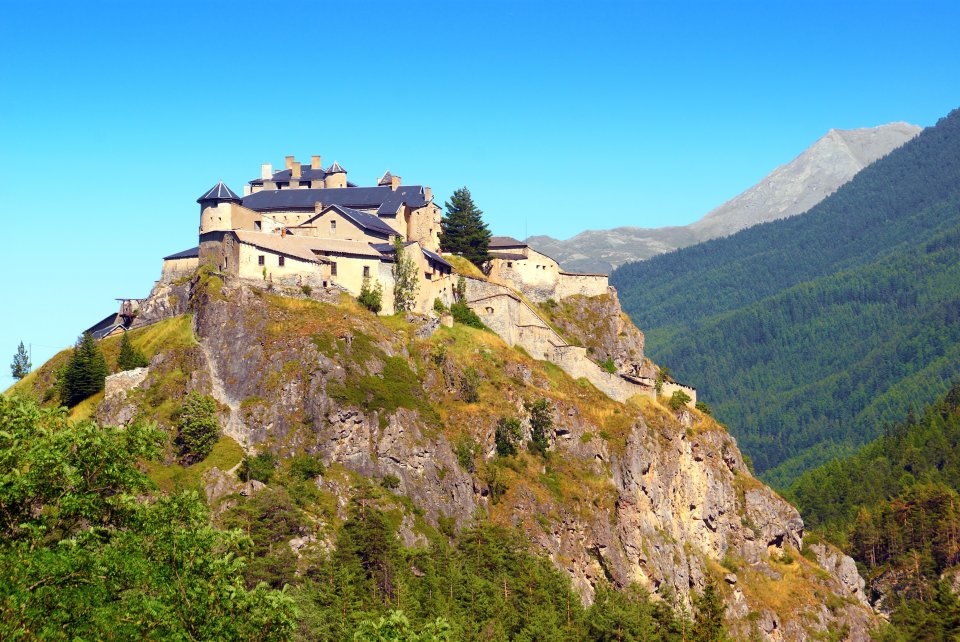 Defensive organisation between Château Queyras and Abriès
In Queyras, the initial intention of the Italians was to seize Château Ville Vieille.
Par GDI (2S) Hervé Bizeul, Patrick Lemaitre et Nicolas Izquierdo
Access
Office du tourisme de Chateau Queyras
En voiture
30' de Montdauphin, 60' de Briançon
Dispositif général entre Château Queyras et Abriès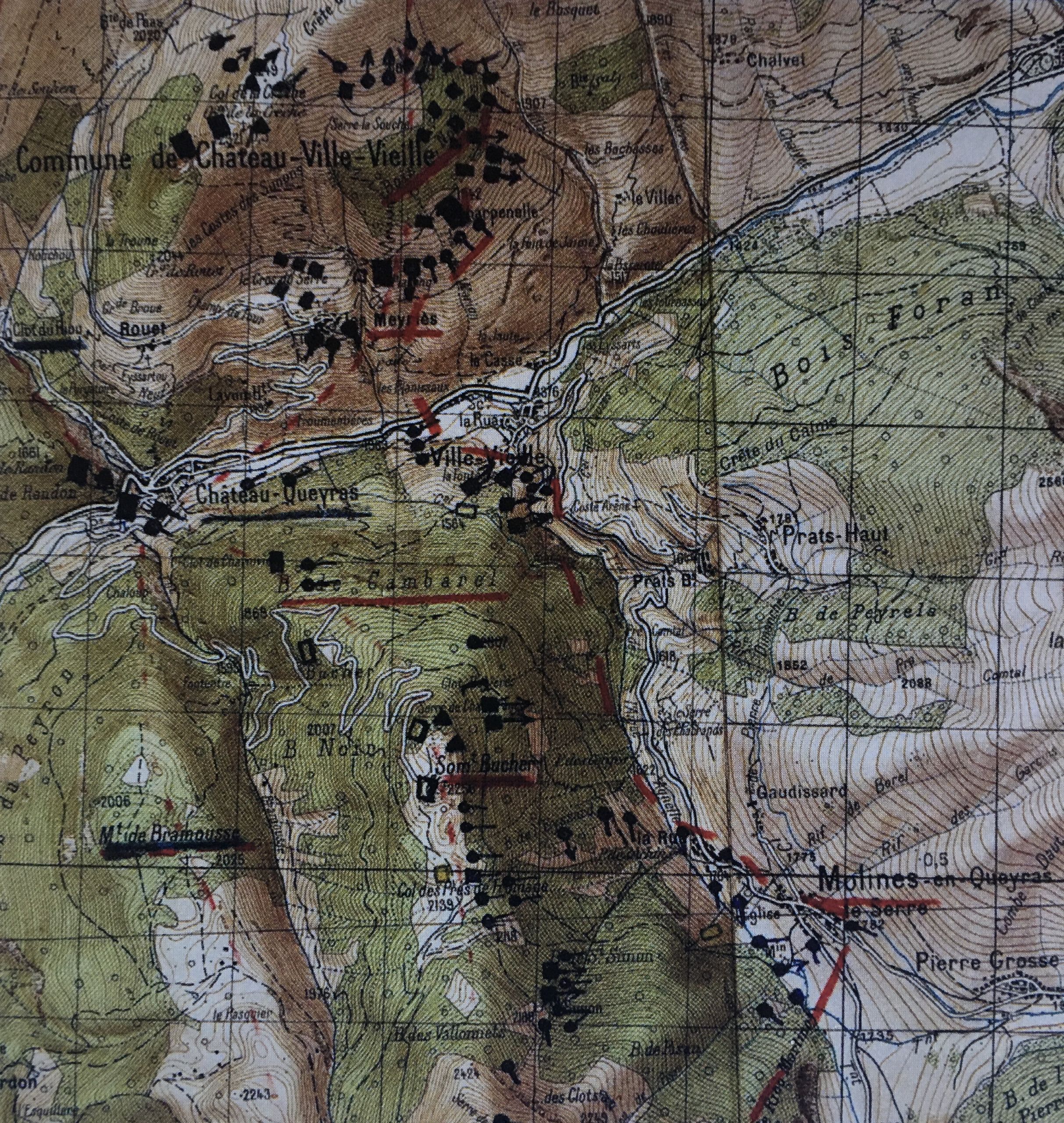 Carte 1940 dispositif fortifie Chateau-Queyras
Dispositif défensif de position de résistance autour de Château Queyras annoté à la main par un officier en juin 1940. Max Schiavon
Le Général OLRY, commandant l'Armée des Alpes écrira sur une dédicace au MCh WOERHLE : « à l'auteur du plus haut fait d'arme de cette bataille».
Général OLRY, commandant l'Armée des Alpes
Sincères remerciements à la municipalité de Château Ville Vieille et aux associations locales pour leur soutien!