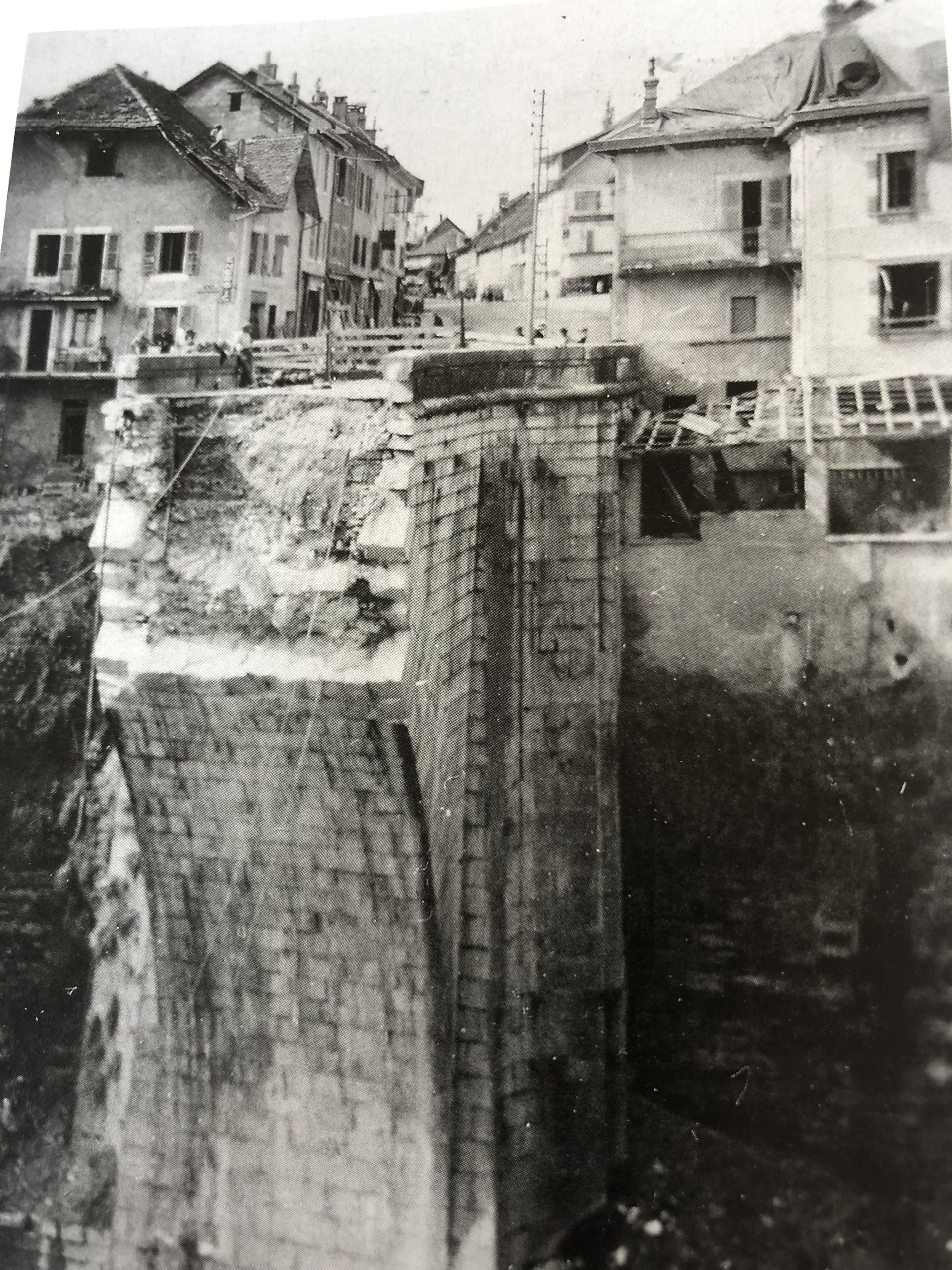 Fightings on Chéran at Rumilly
After breaking the defenses of the Sapenay pass, Germans took Cessens and Saint-Germain, threatening Annecy.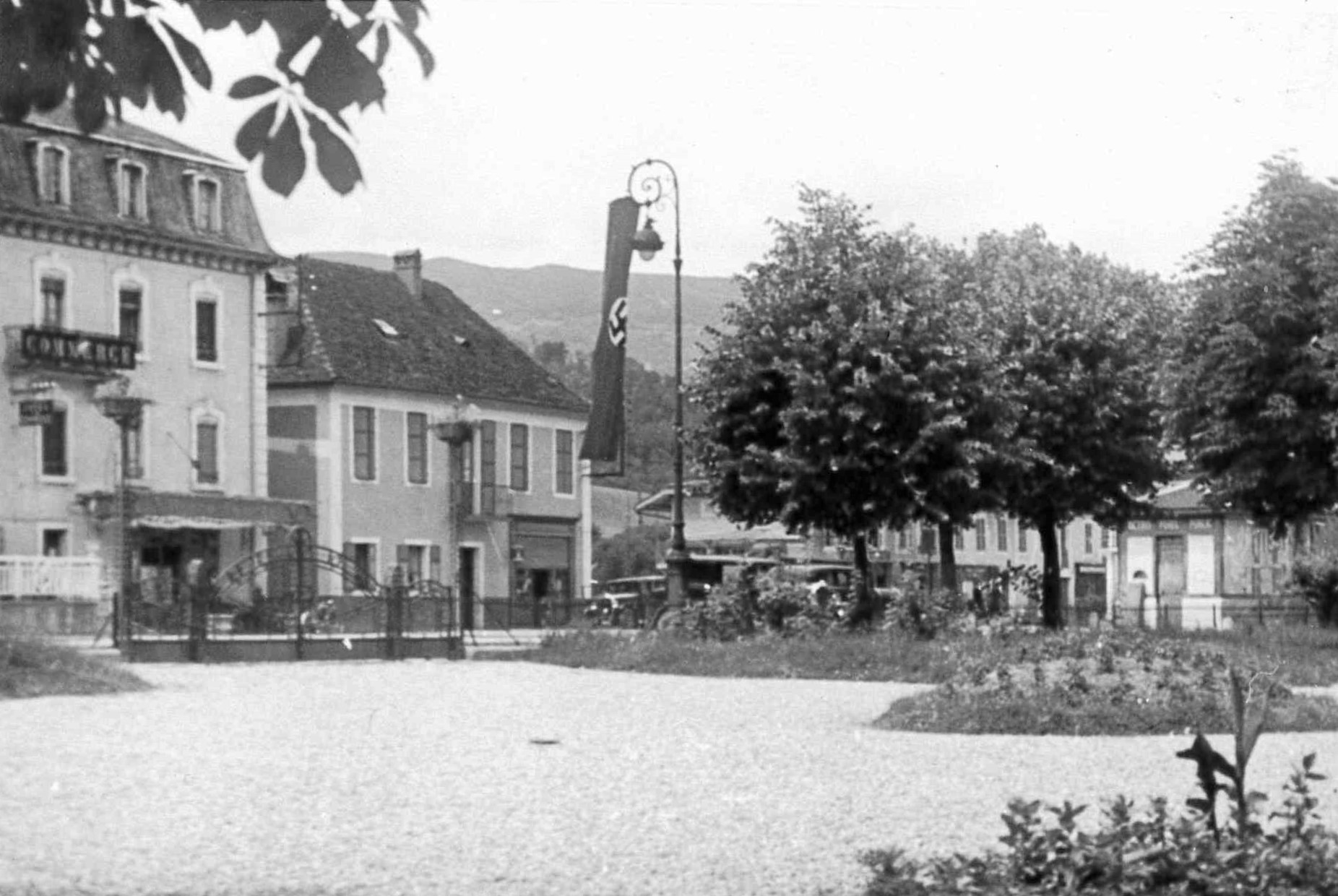 Panneau_12_____________drapeau_a_RUMILLY__place_darmes_Photo_2
Ville de Rumilly (Henry Tracol photographe) musée de Rumilly
Faced with this situation, the operational command ordered units to withdraw behind the right bank of Chéran and Fier rivers, and to destroy all bridges.
During the night of 22 to 23 June, Rumilly St Joseph road bridge was blown up by sappers of 440 Pioneers Regiment (RP) and the railway bridge neutralised with a derailed train.
3 Battalion, 141 Regional Regiment (RR) took up positions along the whole of the right bank as far as Alby and its 7th Company provided cover for Rumilly, in particular against any foot infiltration across the railway bridge.
German 3 Battalion, 93 Infantry Regiment (IR-93) left Albens on 24 June morning and the main body of forces, reinforced by an artillery battery, advanced towards Rumilly, with the objective of taking the town and the right bank of Chéran.
Enemy advanced guards, entering the town on 24 June at around 11am, discovered that the bridge had been destroyed.
They were immediately attacked by French elements who caused significant losses.
Germans withdrew into the inner town and set up four artillery pieces near the railway station, which pounded friendly positions, houses and farms.
Despite artillery fire, French forces continued to harass the occupiers and fiercely defended the railway bridge to prevent the Germans from infiltrating on the right bank.
In the early afternoon, German infantrymen crossed Chéran taking a ford near the Iles footbridge, then tracked vehicles found another ford and began to outflank the entire defense.
The fighting continued throughout the afternoon, with the defenders slowing down the advance of the enemy infantrymen.
All French units broke away at the end of the evening of 24 June, in the direction of the Aravis.
Around 5pm, the fighting stopped. At 6pm, the right bank was completely evacuated.
On 25 June at 0.35 am, the fighting stopped and the armistice with Italy was signed.