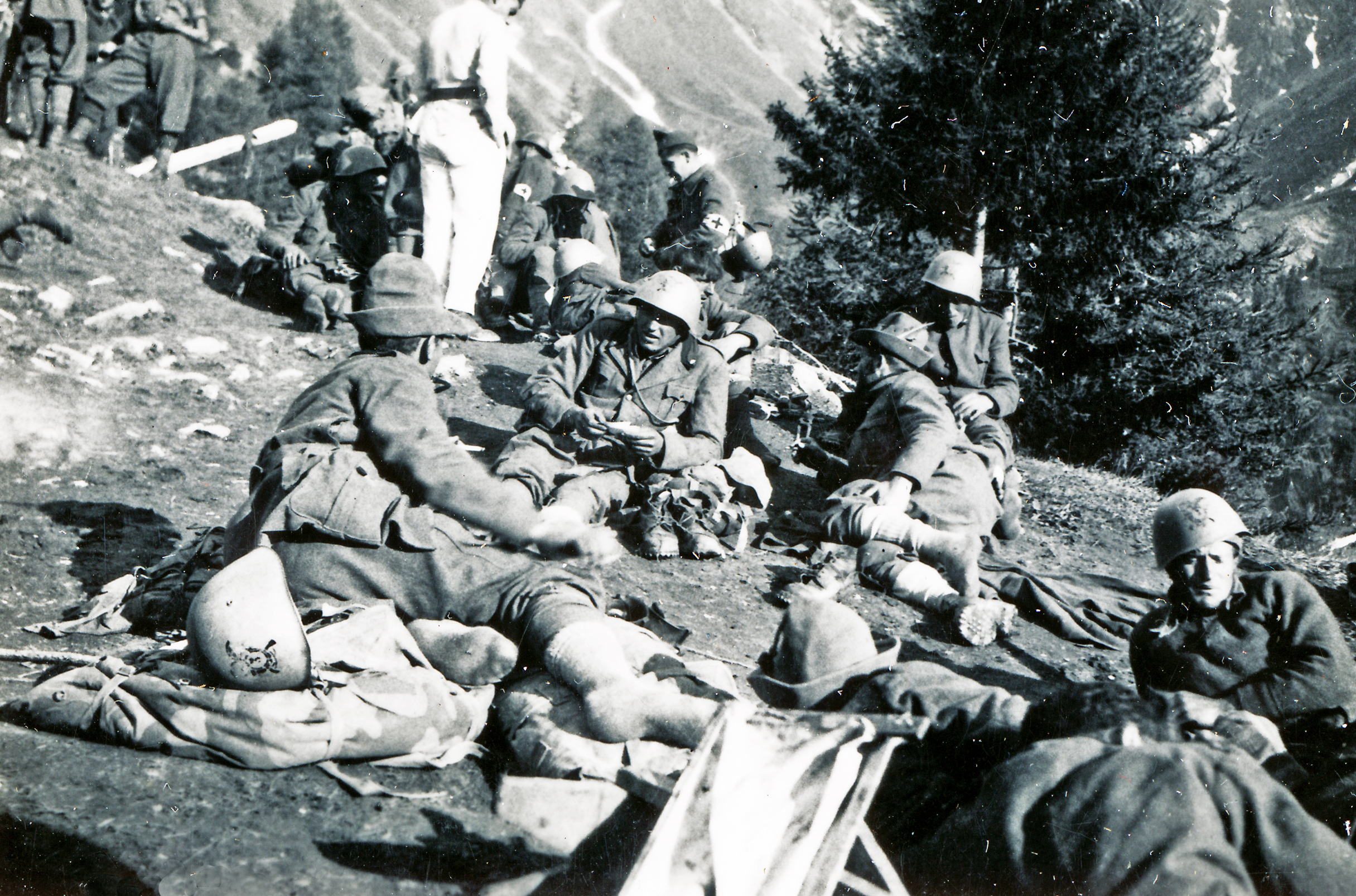 Defense of the Seuil Valley
The Seuil Valley was not fortified but only defended by light field positions.
Access to it from Italy was very difficult and grounduneven. This valley, which descended from Passage du Vallon and Pointe du Fréjus, was defended by light field fortifications established between Mont-Rond and Seuil passes. They were held by the 1st Company,71 Fortress Alpine Battalion (BAF) commanded by Captain Bulard. Scout-skier platoon (SES), 28 Alpine InfantryBattalion (BCA) under Lieutenant David, ensured surveillance from higher altitude.
On 21 June 1940, Alpini Val Dora Battalion crossed the Pelouse border pass at 2793 m and reached Passage du Vallon. As soon as Italians emerged, they came under fire from SES, 28BCA. They managed to occupy the Belle Plinier, which reached an altitude of 3084 m. From 22 to 24 June, Alpinis and elements of Italian 91 Infantry Regiment (RI), which had come from pointe de Fréjus, came at standstill there, under French artillery fire. Snow and low night-time temperatures led to many cases of frostbite.
On 25 June, the Italians went down to Mélezet where they were stopped by the French who informed them of the cessation of hostilities. On 26 June, the Italians returned to the border, entrusting the French to take care of 141 men suffering from frostbite