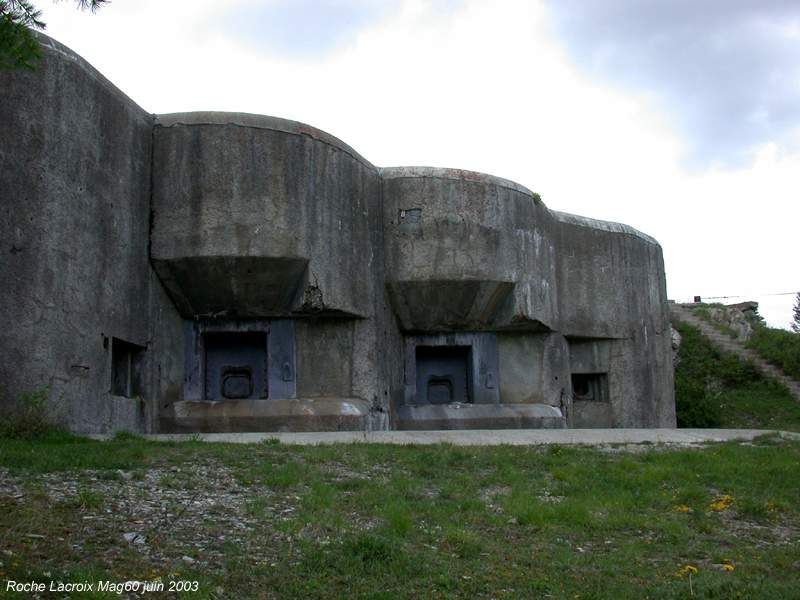 Infantry cooperation with artillery in Ubaye
Artillery played a key role in the success of the Army of the Alps. This was the case in Ubaye.
Par Bertrand Hubert, Hubert Tassel, Philippe Lachal et Jehan Lande
Access
Office de Tourisme de Jausiers
La devise des unités des fortifications Maginot est respectée : « On ne passe pas ».
L'artillerie en Ubaye
La grande réussite de l'armée des Alpes repose sur une coopération interarmes remarquable et efficace. La coopération infanterie avec l'artillerie a été réussie grâce à un travail préparatoire exceptionnel conduisant à des plans de feux précis, à un réseau de transmission téléphonique enterré. L'artillerie en Ubaye comprend 3 465 officiers, sous-officiers, brigadiers et artilleurs regroupés au sein du 162e RAP (régiment d'artillerie de position), du 114e RAL (régiment d'artillerie lourde), du 293e RALD (régiment d'artillerie lourde divisionnaire) et du 93e RAM (régiment d'artillerie de montagne). Ces artilleurs servaient les 69 pièces d'artillerie du secteur Ubaye-Ubayette et les 31 pièces d'artillerie du sous-secteur de Jausiers. Cette artillerie, judicieusement répartie sur le terrain, tire, entre le 17 et le 21 juin 1940, 12 788 coups contre l'ennemi soit 250 tonnes environ sur les 1 600 tonnes dont dispose le lieutenant-colonel Bresse commandant l'artillerie en Ubaye. Ces tirs sont essentiellement réglés par les neuf observatoires de l'artillerie d'ouvrage ainsi que par les vingt observatoires de l'artillerie de position. En Ubaye, les calibres sont très variés et vont du 65 mm de montagne aux 155 mm long ou court en passant par les mortiers de 75 ou de 81 mm ainsi que par les canons de 105 mm long. À l'aube du 25 juin, tous les ouvrages arborent le pavillon national.