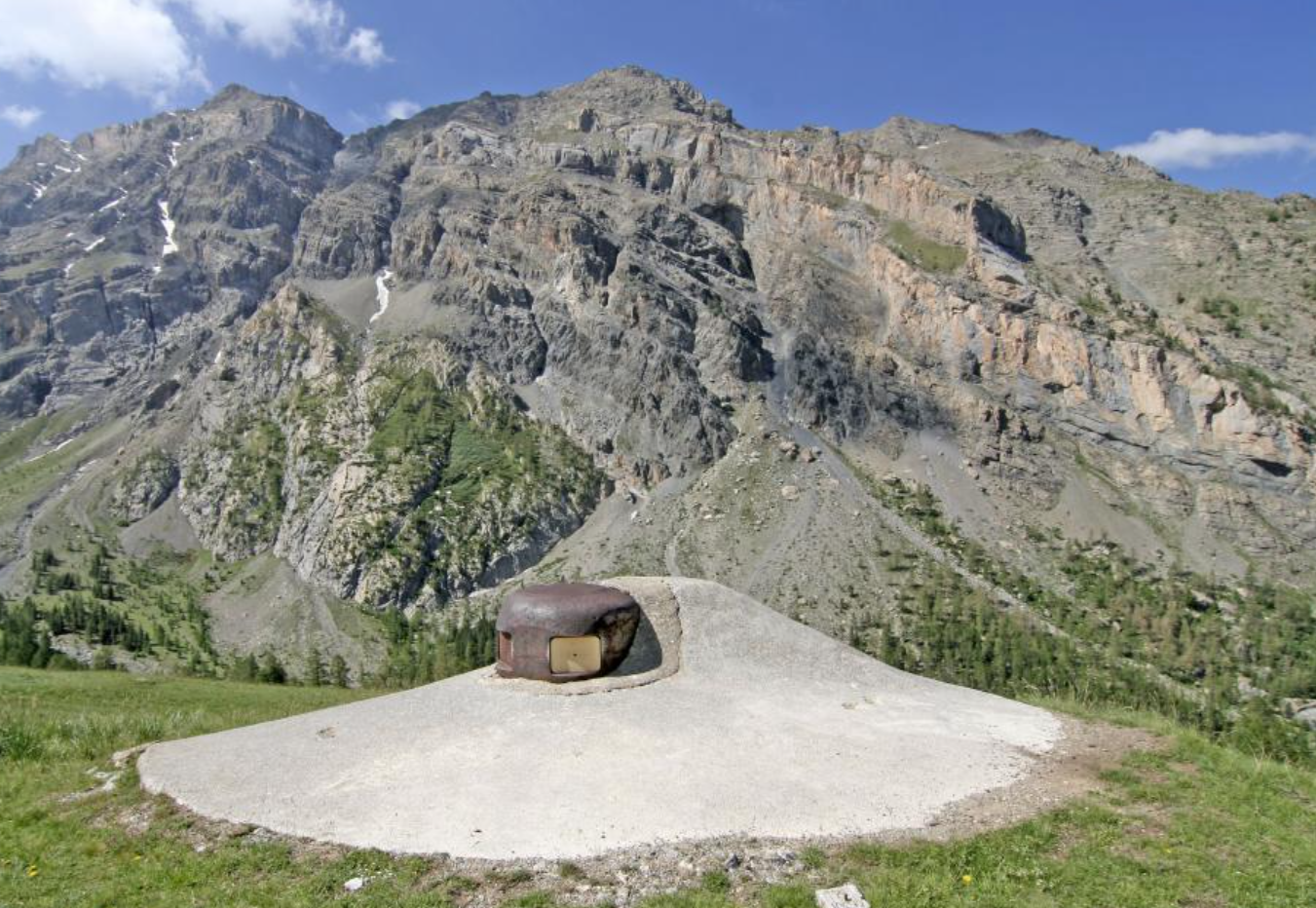 First Italian attack on Plate-Lombarde
200 Italians have just come out of the Stroppia pass and are zigzagging down like in a conquered country!
Par Bertrand Hubert, Hubert Tassel, Philippe Lachal et Jehan Lande
Access
Accès depuis Fouillouse. Sentier facile.
In the Vallonnet valley, northeast of Fouillousestood the small work (PO) of Plate Lombarde....
….protected by an imposing network of barbed wire, covered the outlets of the Vallonnet pass. Built by military labor between 1931 and 1935, established at an altitude of 2,200 m, this work included two « Pamart » typebunkers.
About fifty men of 1st Company, 83rd Alpine Fortress Battalion, commanded by Lieutenant de Loye, manned the fortin 1940.
In "Fortifications of the Alps", Philippe Lachal relates: "In the southern part of the system, the 1st Alpini also launched an attack in the morning. On June 22 at 5 a.m., Master Corporal Arnaldo at Block 3 of the PO of Plate Lombarde sounded the alarm: "200 Italians have just come out of the Stroppia pass and arezigzagging downlike in a conquered country; the pass is overcrowded !".
Artillery was warned and as the enemy reached the bottom of Vallonnet, hell broke out.
A rain of shells fell, coming both from the turret of Roche la Croix and the 105 mm battery of Serennesboxed in the Italianswith percussion and time-fuse shells. Machine gun fire was added to artilllery.Such conjunctionimmediately triggered a stampede! Around 5 p.m., a second attempt will suffer the same fate and will be repelled. During this day, the artillery fired more than 300 rounds on the area. »